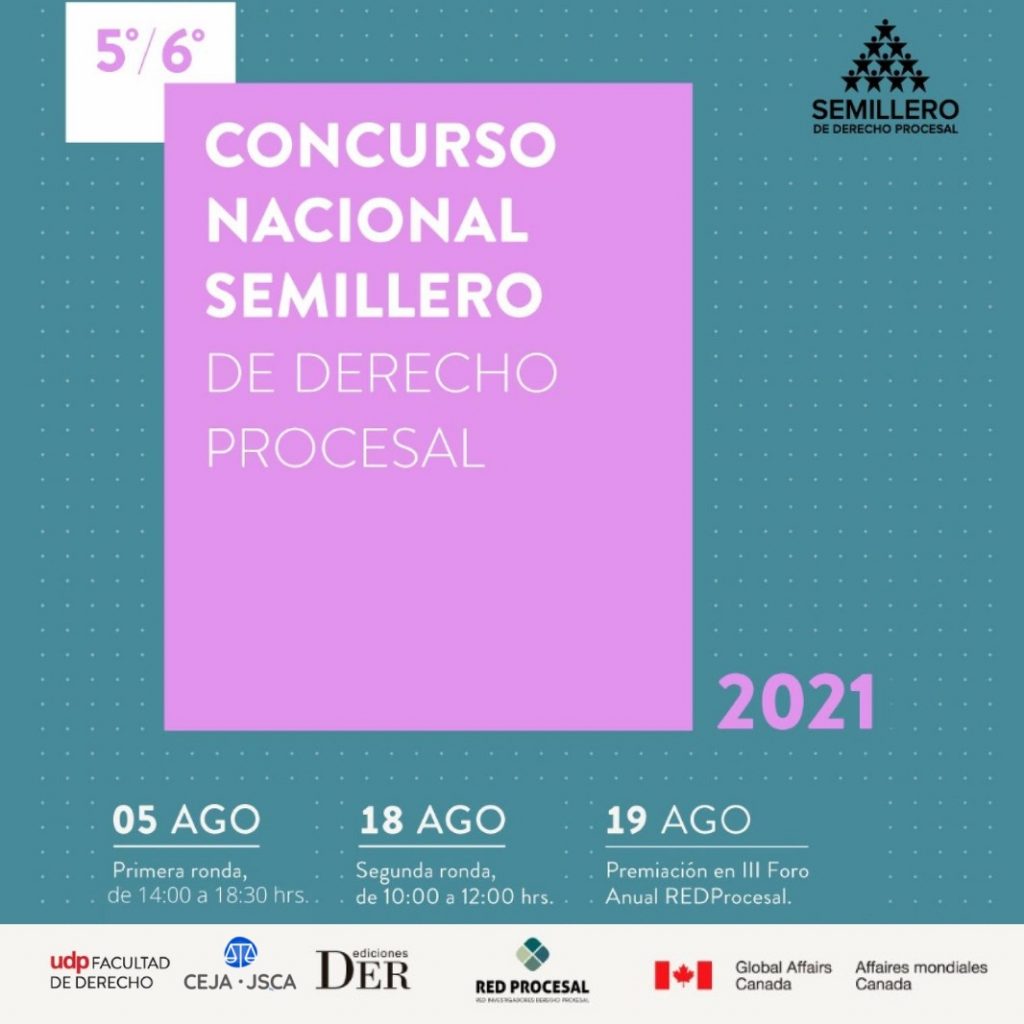 The first round will be held on August 5.
Eleven teams from various Chilean universities will participate in the first round of the V and VI National Procedure Law Seedbed Competitions on Thursday, August 5.
The main objective of the competition, which is organized by the Justice Studies Center of the Americas, the Universidad Diego Portales (UDP) Law School Procedure Law Department and the Chilean Procedure Law Research Network, is for law students to analyze, critique and propose approaches linked to the constituent process and justice administration in the wake of the pandemic.
JSCA Training Director Leonel González Postigo explains that the activity "is an opportunity for students to critically rethink the national legal context and to put forth innovative proposals that contribute to discussions of judicial reform."
UDP Procedure Law Department Director Macarena Vargas notes that the competition is an initiative that "allows law students to conduct research and work with students from other courses. It also introduces them to an area that they don't have a lot of opportunities to explore as undergraduates."
She also notes that students must engage in other activities such as "volunteer work in their municipalities and neighborhoods. This strengthens their training and recognizes the fact that students have interests beyond studying and passing courses."
For her part, Priscila Machado of the Chilean Procedure Law Research Network, notes that the VI National Procedure Law Seedbed Competition "is very unique in that it encourages procedure law students to critically and analytically approach the field, allowing them to propose solutions in the areas of the legal sciences and justice administration. It also gives student a chance to develop soft skills such as communication, public speaking and teamwork."
The Competition
The competition will be held from 2 p.m. to 6:30 p.m. local time. The winning teams will move on to the second round, which will be held on August 18.
The winning team and the second and third place groups will receive their awards at the III Annual Procedure Law Network Forum.
The top-ranked team will also present their work at the event, which will take place on August 19.
Register here to view the first round of the competition.