STAFF
PROFESSIONAL TEAM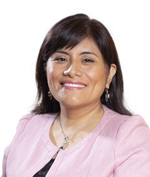 Nataly Ponce
Executive Director

Attorney, master's degree in public policies and government, and Latin American studies. Senior professional with twenty years of experience. Expertise in human rights, gender, justice systems reforms, public management, anti-corruption, and public safety. Professional experience in ten Latin-American countries, as researcher, consultant, project manager, advisor, and academic.
She has held positions of high responsibility in public organizations, civil society and international institutions, educational institutions, and the private sector. She was vice minister for public safety and vice-minister for women's rights in Peru.
She has been the leader of multidisciplinary teams and has financial management experience—postgraduate professor in strategic thinking at the Pontifical Catholic University of Peru.
Between 2005-2010, she developed an outstanding career as an international fellow, researcher, coordinator of regional studies, and international consultant at the Justice Studies Center for the Americas (JSCA/ CEJA).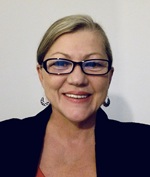 Ina Zoon
Program Director
Thematic Area in charge: Access to Justice – Women and Vulnerable Populations

Ina Zoon holds a Juris Doctor (JD) degree from the Ecological University School of Law (Bucharest, Romania). She also completed a program on international human rights law at the Réné Cassin Institute in Strasbourg, France and a program in international criminal law at Galway School of Law at National University Ireland. She took international criminal law crimes investigation courses at the Institute for International Criminal Investigations (IICI) in The Hague, Netherlands and studied open source research at the UC Berkeley Graduate School of Journalism. Zoon has 20 years of experience as a fundraiser for local, national and international organizations as part of the community of donors and as a project evaluator for international cooperation.
Between 2006 and 2010, she served as Chief of Technical Assistance for international cooperation programs at the European Union and oversaw "Strengthening and Modernizing Justice Administration" in Mexico's Office of the Attorney General and the program "The Fight against Exclusions" in the Commission on Human Rights of the Presidency of Guatemala. In that capacity, she organized training activities for justice operators and worked on the creation of virtual courts, strengthened public defense services and forensic medicine institutes, and created information systems for prosecution services and empowerment programs for vulnerable women.
Over the past 12 years, Zoon has led criminal justice projects in Latin America through the Open Society Justice Initiative, focusing on criminal procedure reform in the region and investigations of complex criminal phenomena and corruption in Mexico.
She is the coordinator and author of numerous studies including: Atrocidades Innegables (2018); Corrupción que mata (2018); Monitoring the EU Accession Process -Minority Protection in Spain (2002); Monitoring the EU Accession Process -Minority Protection in Slovakia (2001); Ethnic Monitoring and Data Protection -The Case of Spain – Center for Policy Studies, CEU 2001; International campaigning in the Public Interest Law Handbook – a contribution to the Public Interest Law Initiative in Transnational Society, Columbia Law School, New York; Body and Soul – Forced sterilization and other assaults on Roma reproductive freedom in Slovakia, Center or Reproductive Rights, New York, 2003; among other publications.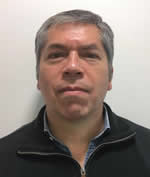 Cristán Hernández
Technical Assistance, Open and Digital Justice Director
Thematic Area in charge: Integrity and Anti-Corruption

Cristián Hernández hold an Industrial Civil Engineer degree from the University of Chile and an MBA degree from the Carlos III University of Spain. He has 32 years of work experience and 24 years of international consulting experience in institutional strengthening of public sector organizations, with emphasis on judicial, security and control institutions.
In the various projects and focused studies in which he has participated in the last 24 years, he has worked on issues related to strategic, operational and IT planning; definition of excellence management models; analysis and adaptation of legal frameworks to organizational designs; optimization and redesign of processes; analysis of staffing and workload; design of indicator and management control systems; balanced scorecard; improvement of statistics, especially in the judicial and security fields; definition of functionalities for computer systems; change management processes; design of communication strategies; continuous improvement programs; technology transfer processes; training programs; impact evaluations of public policies and programs financed by multilateral banks; management audits; preparation of projects to be presented to funders using methodologies such as the logical framework or results-based management, among others.
He has directed or participated in consulting projects and studies in Argentina, Bolivia, Brazil, Colombia, Chile, Costa Rica, Dominican Republic, Ecuador, El Salvador, Guatemala, Honduras, Mexico, Nicaragua, Panama, Paraguay, Peru, United States, Uruguay and Venezuela.
In these countries, he has worked with public sector institutions, with emphasis on the justice and security sector, and higher control institutions. Additionally, he has developed professional activities as part of the execution of projects in Spain, France and England.
From March 2009 to December 2021 he was Partner of Holos Consulting, a management consulting firm. Since September 2004, he has been linked to the Justice Studies Center of the Americas (JSCA), first as Coordinator of Management and Information, and since March 2009 as a consultant. Between January 1998 and August 2004 he worked at Invertec IGT S.A., a management consulting firm, where he was a senior consultant and later a consulting partner.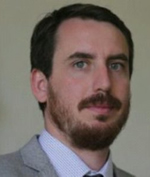 Gherman Welsch Chahuán
Research Director
Thematic Area in charge: Complex Crime, Environmental Crimes and Prison System
Gherman Welsch is a Chilean attorney who holds an undergraduate degree in the Legal and Social Sciences from Universidad de Valparaíso and a master's degree in Criminal Law from Universidad de Talca and Universitat Pompeu Fabra (Barcelona, Spain). He has also completed a certificate program in Criminology and Administrative Law and various management and leadership courses.
Welsch has over ten years of public sector experience with a focus on public policy implementation and evaluation in the justice sector. He has served as a consultant at the Pontificia Universidad Católica de Chile Legislative Aid and Research Center, working with the multidisciplinary teams responsible for assessing legal reforms related to labor, family and tax law. He worked as a research attorney in the Fundación Paz Ciudadana Justice and Reinsertion Area from 2010 to 2014, conducting a series of projects on criminal justice and the prison system. He also was part of the regional network for pretrial justice developed by the Open Society Justice Initiative.
In 2015, Welsch served as the coordinator of the new Criminal Code as part of the Justice and Human Rights Ministry. He was later the Director of the Adult Social Reinsertion Department at the ministry through 2018. During this period, he worked on the bill for the new prison system regulations, public policy on social reinsertion, and other projects. In 2018, he was named Director of the Public Prosecution Service's Planning and Coordination Unit. In this role, Welsch was responsible for implementing the Gender Equality Policy and overseeing the Institutional Strategic Plan. He also actively participated in projects such as the Clear Language initiative and a new user satisfaction assessment system as well as the service's Innovation Policy.
Over the course of his career, Gherman has taught criminal and prison law at several different universities, and has presented at seminars throughout Latin America. He is the author of various publications on social reinsertion and sentence execution.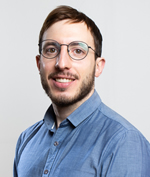 Leonel González Postigo
Consultant – Project Coordinator INL Argentina
Argentino. Doctorando en Derecho por la Facultad de Derecho de la Universidad de Buenos Aires (Argentina); Master en Derecho Penal y Procesal Penal por Osgoode Hall Law School, Universidad de York (Canadá); Diplomado Latinoamericano sobre Reforma Procesal Penal por la Facultad de Derecho de la Universidad Diego Portales (Chile); Abogado con orientación en Derecho Penal por la Facultad de Derecho de la Universidad de Buenos Aires (Argentina).
Tiene experiencia en asistencia técnica, como consultor en la Evaluación de la implementación del Sistema Penal Acusatorio en la República de Panamá, en conjunto con la sección regional de la Oficina de Naciones Unidas contra la Droga y el Crimen (2014); Consultor en la Evaluación del impacto del Modelo de Gestión Fiscal del Ministerio Público de la República de Guatemala, en conjunto con Open Society Justice Initiative (2014); Consultor en el Proyecto "Evaluación de la Reforma Procesal Penal en Chile a diez años de su implementación en todo el país", ejecutado con el financiamiento del Ministerio de Justicia de Chile (2016); Consultor en el Proyecto de Asistencia Técnica para la Implementación del Código del Proceso Penal en Uruguay, financiado por el Ministerio del Interior de la República Oriental del Uruguay (2017); y Jefe de Equipo en el Proyecto "Detención preventiva en Bolivia", financiado por el Programa de las Naciones Unidas para el Desarrollo (PNUD) (2017), entre otros proyectos. Participó como expositor o docente en seminarios y cursos en Estados Unidos, Canadá, Austria, Holanda, Catar, China, Filipinas, Sudáfrica, Jamaica, México, Puerto Rico, Costa Rica, Nicaragua, Colombia, Guatemala, Panamá, Perú, Paraguay, Brasil, Bolivia, Chile, Uruguay y Argentina. Author of several publications.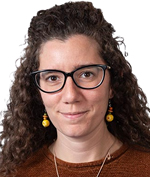 Tamara Rusansky
Communications and Public Relations Director
Tamara Rusansky, of Brazil and Argentina, studied International Relations at Universidad Federal de Santa Catarina (Brazil) and earned a master's degree in Development Studies with a focus on Social Justice – Gender, Conflict and Human Rights at the International Institute of Social Studies (Holland). She has worked in civil society organizations and international agencies in communications and human rights.
She served as a communications specialist in the Inter-American Commission on Human Rights (IACHR) Press and Communications Office and as a technical advisor for the Environmental and Social Defense Association (AEDAS) in Minas Gerais, Brazil. Tamara has experience developing and implementing communications strategies, designing social media campaigns, press relations, content production, and implementing participatory research methodologies.
She is the author of publications in academic journals and books. Languages: Spanish, Portuguese, English, and French.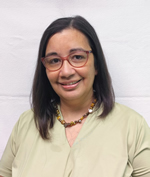 Martiza Rojas
Monitoring and Evaluation Specialist
Maritza Rojas of Costa Rica holds an undergraduate degree in psychology and a master's degree in program evaluation and project development from Universidad de Costa Rica. She is currently pursuing her doctorate at the Instituto Centroamericano de Administración Pública (ICAP).
She has worked as the Director of Social Development in the Municipality of Escazú, Costa Rica. In the past few years, she also has completed national and international consultancies on organization evaluation and monitoring at entities such as FLACSO Costa Rica, the UNDP, UNICEF, UN Women and public institutions in Costa Rica. She is a specialist on issues of gender equality and has published several studies on evaluation and the gender perspective.
Ms. Rojas has taught at Universidad Nacional de Costa Rica and ICAP and is currently an instructor of monitoring and evaluation at the Universidad de Costa Rica's School of Public Administration and Graduate Program in Evaluation.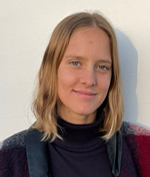 Manuela Romani
Researcher
Argentina. Lawyer (National University of Mar del Plata). Diploma in Equality and Non-Discrimination (University of Buenos Aires) and in Economic, Social and Cultural Rights (University of Buenos Aires). She worked as an intern at the Inter-American Commission on Human Rights (IACHR).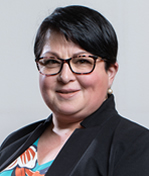 Sandra Araneda Jofré
Technology, Media and Events Executive Coordinator
Chilean, Bilingual Executive Secretary. Graduated from the University of Chile in Web Technology and Content Management System. She has specialized in Web Page Development, Internet and HTML Applications and Graphic Design.
She worked at the University of Santiago de Chile, from January 1990 to December 2002, serving as Secretary of Direction in the areas of Communications Management, Radio USACH, Prorrectoría, Campus Administration Management, Finance Management.
In 2017, she took over as JSCA's Events Coordinator.
PASANTES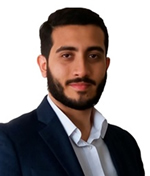 Oscar Cuadros
Peruvian. Master's candidate in Public Policy from the Harris School of Public Policy of the University of Chicago (Illinois, United States). He graduated Summa Cum Laude from the School of Political Science of the National University of San Marcos (Lima, Peru). In 2017, he studied at the Faculty of Political and Social Sciences of the National Autonomous University of Mexico (Mexico City, Mexico), where he followed specialized courses in governance and public policy and collaborated with the Chamber of Deputies of the United Mexican States during its LXIII Legislature. He has served as a Senior Management public official in different sectors of the Peruvian State, such as the Ministry of the Interior, the Ministry of Health, and the Ministry of Women and Vulnerable Populations. There he contributed to the design and implementation of critical public policies and governance research projects.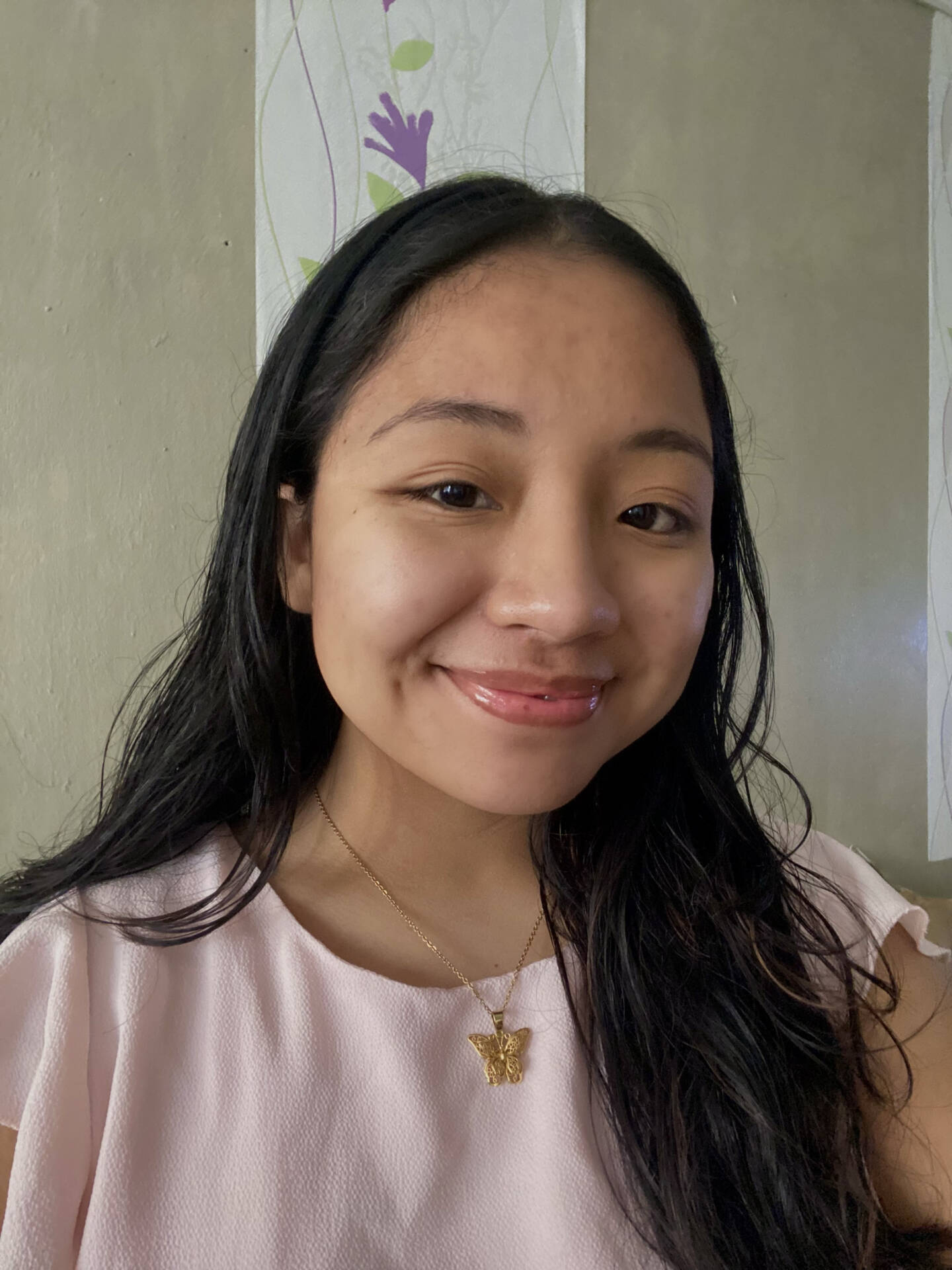 Mariana Apaza

Peruvian. Is a seventh semester law student at Universidad Peruana de Ciencias Aplicadas. She serves as the Director of the Constitutional and International Law Commission at Blog Legal. She also has worked in academic research at Women in Law (WILA). Mariana volunteered at the Peruvian Research Policy Directorate. Her interests include constitutional law, international human rights law, and gender.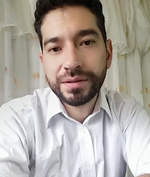 Jenner González
Jenner Bonilla is from Guatemala and studies International Relations at the Centro Universitario de San Marcos (CUSAM-USAC). He has received specialized training from the IOM on migration and protecting children and has served as a political party advisor in his region and independent researcher on issues of international security.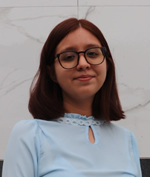 Marcia León Eulogio
Is from Peru and holds a degree in Political Science from Universidad Nacional Mayor de San Marcos (UNMSM). She has worked as a junior researcher in Peru's National Police Graduate School. She also has experience working with non-profit and volunteer organizations. Marcia's main interests are public policy and social conflict.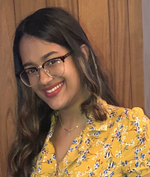 Nathalia Mercedes
Nathalia Mercedes is from the Dominican Republic and studies Law at Universidad Iberoamericana (UNIBE) with a focus on human rights and social justice. She also studies international public law, constitutional law, and criminal law.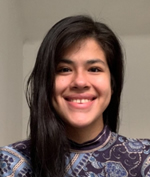 Valeria Mori
Is from Peru and holds an undergraduate degree in Political Science from Universidad Nacional Mayor San Marcos. She also has attended Universidad del Rosario in Colombia. Valeria is a member of the Observatory of the Center for International Policy Studies at Universidad de Buenos Aires, Argentina and is a member of the José Luis Bustamante y Rivero International Studies Workshop (TADEI).

Raidir Newman
Raidir Newman is from Venezuela. She is an attorney with a law degree from Universidad Central de Venezuela and is currently pursuing an MBA from University of The People. She has worked as a human rights defender in NGOs that specialize in defense of the right to freedom of expression and has over five years of experience in corporate law. Raidir is also a member of the Venezuelan Association of Attorneys in Solidarity.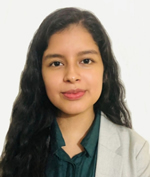 Carmen Fiorella Pérez Cabezas
Is from Peru. She is a student of International Economy at Universidad Nacional Mayor de San Marcos and studied abroad as an exchange student at Universidad del Rosario in Colombia and Universidad Federal de Santa Catarina in Brazil. Her research interests include sustainable development and international relations. She is currently the Research Area Director in the organization Women in Economics Perú.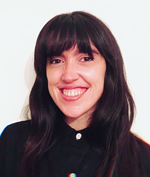 Candela Pérez Pacheco
Is from Uruguay and holds a doctorate in Law and Social Sciences from the Universidad de la República Law School in Uruguay. She also holds a certificate in Gender-based Violence and Generations from Universidad CLAEH. Candela is a member of the Law and Gender Group at Universidad de la República.
She has volunteered at the university's legal clinic, focusing on settlement regulation in Uruguay. Her areas of interest include labor law, human rights, and gender studies.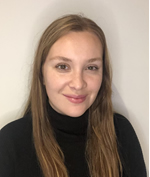 Daniela María Rebolledo
Is from Chile and holds an undergraduate degree in the Legal and Social Sciences from Universidad de Chile with a graduate certificate in International Human Rights Law. She has worked as an external consultant in research areas for the World Bank. She also has worked in the field of criminal law, completing her professional practicum in the public criminal defender's office in 2021.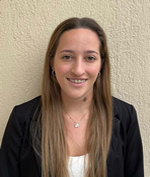 Marina Costella Pravata
Argentina, student of Law at the National University of Cuyo, in the Province of Mendoza. She has a great interest in legal research which has led me to venture into this area by participating in a research project entitled "Institutional culture and parliamentary traditions in Mendoza, 1895-2010", in which I had the opportunity to investigate the evolution of women's political rights in my country. I am currently a scholarship holder at the Faculty of Law of the National University of Cuyo, in the framework of a research project related to Administrative Law.
She has participated in courses, seminars and conferences on legal matters, mainly related to corporate law, administrative law and new technologies.
ADMINISTRATIVE AREA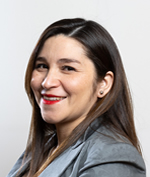 María José Lazo Saavedra
Administration and Finance Director
Chilean. Auditor and General Accountant with a specialization in Tax Legislation from the Duoc UC Institute. Since 2017 she has worked at JSCA as an Analyst and then as an Accountant. Previously she has worked at Universal Freigth Service S.A. as Assistant and Supplier Analyst. In Travel Club-Banco de Chile as a Treasury Analyst. Experience as SAC Executive at Sonda S.A.
She also worked in the billing area at Cruz y Cía. Ltda. Experience in the areas of Accounting, Administration and Sales.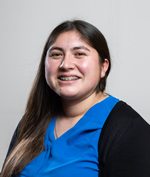 Marcela Merino Ramos
Accountant
Is an accountant-auditor of Chile with a degree from the Instituto Duoc UC. Prior to joining JSCA, she served as an accounting assistant in the company Latam Horizons Lighting Chile S.A. and as an audit assistant at Contadores Auditores Asociados S.A.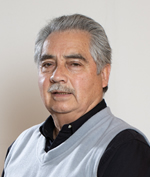 Guillermo Morales P.
Office Assistant
Guillermo Morales, of Chile, worked at the Graphics Workshop for the Council of Rectors of Chilean Universities as an assistant from 1971 to 1973. He also served as a press office worker at the University Promotion Corporation from 1974 to 2006. He has worked at JSCA since February 2010, where he handles maintenance and administrative tasks.
CONSULTANTS