STAFF
PROFESSIONAL TEAM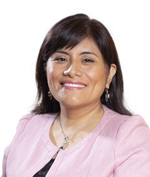 Nataly Ponce – Executive Director

Attorney, master's degree in public policies and government, and Latin American studies. Senior professional with twenty years of experience. Expertise in human rights, gender, justice systems reforms, public management, anti-corruption, and public safety. Professional experience in ten Latin-American countries, as researcher, consultant, project manager, advisor, and academic.
She has held positions of high responsibility in public organizations, civil society and international institutions, educational institutions, and the private sector. She was vice minister for public safety and vice-minister for women's rights in Peru.
She has been the leader of multidisciplinary teams and has financial management experience—postgraduate professor in strategic thinking at the Pontifical Catholic University of Peru.
Between 2005-2010, she developed an outstanding career as an international fellow, researcher, coordinator of regional studies, and international consultant at the Justice Studies Center for the Americas (JSCA/ CEJA).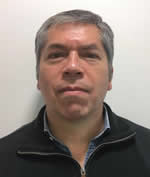 Cristán Hernández – Technical Assistance, Open and Digital Justice Director
Thematic Area in charge: Integrity and Anti-Corruption
Cristián Hernández hold an Industrial Civil Engineer degree from the University of Chile and an MBA degree from the Carlos III University of Spain. He has 32 years of work experience and 24 years of international consulting experience in institutional strengthening of public sector organizations, with emphasis on judicial, security and control institutions.
In the various projects and focused studies in which he has participated in the last 24 years, he has worked on issues related to strategic, operational and IT planning; definition of excellence management models; analysis and adaptation of legal frameworks to organizational designs; optimization and redesign of processes; analysis of staffing and workload; design of indicator and management control systems; balanced scorecard; improvement of statistics, especially in the judicial and security fields; definition of functionalities for computer systems; change management processes; design of communication strategies; continuous improvement programs; technology transfer processes; training programs; impact evaluations of public policies and programs financed by multilateral banks; management audits; preparation of projects to be presented to funders using methodologies such as the logical framework or results-based management, among others.
He has directed or participated in consulting projects and studies in Argentina, Bolivia, Brazil, Colombia, Chile, Costa Rica, Dominican Republic, Ecuador, El Salvador, Guatemala, Honduras, Mexico, Nicaragua, Panama, Paraguay, Peru, United States, Uruguay and Venezuela.
In these countries, he has worked with public sector institutions, with emphasis on the justice and security sector, and higher control institutions. Additionally, he has developed professional activities as part of the execution of projects in Spain, France and England.
From March 2009 to December 2021 he was Partner of Holos Consulting, a management consulting firm. Since September 2004, he has been linked to the Justice Studies Center of the Americas (JSCA), first as Coordinator of Management and Information, and since March 2009 as a consultant. Between January 1998 and August 2004 he worked at Invertec IGT S.A., a management consulting firm, where he was a senior consultant and later a consulting partner.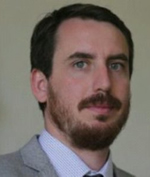 Gherman Welsch Chahuán– Research Director
Thematic Area in charge: Complex Crime, Environmental Crimes and Prison System
Gherman Welsch is a Chilean attorney who holds an undergraduate degree in the Legal and Social Sciences from Universidad de Valparaíso and a master's degree in Criminal Law from Universidad de Talca and Universitat Pompeu Fabra (Barcelona, Spain). He has also completed a certificate program in Criminology and Administrative Law and various management and leadership courses.
Welsch has over ten years of public sector experience with a focus on public policy implementation and evaluation in the justice sector. He has served as a consultant at the Pontificia Universidad Católica de Chile Legislative Aid and Research Center, working with the multidisciplinary teams responsible for assessing legal reforms related to labor, family and tax law. He worked as a research attorney in the Fundación Paz Ciudadana Justice and Reinsertion Area from 2010 to 2014, conducting a series of projects on criminal justice and the prison system. He also was part of the regional network for pretrial justice developed by the Open Society Justice Initiative.
In 2015, Welsch served as the coordinator of the new Criminal Code as part of the Justice and Human Rights Ministry. He was later the Director of the Adult Social Reinsertion Department at the ministry through 2018. During this period, he worked on the bill for the new prison system regulations, public policy on social reinsertion, and other projects. In 2018, he was named Director of the Public Prosecution Service's Planning and Coordination Unit. In this role, Welsch was responsible for implementing the Gender Equality Policy and overseeing the Institutional Strategic Plan. He also actively participated in projects such as the Clear Language initiative and a new user satisfaction assessment system as well as the service's Innovation Policy.
Over the course of his career, Gherman has taught criminal and prison law at several different universities, and has presented at seminars throughout Latin America. He is the author of various publications on social reinsertion and sentence execution.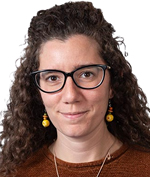 Tamara Rusansky – Communications and Public Relations Director
Tamara Rusansky, of Brazil and Argentina, studied International Relations at Universidad Federal de Santa Catarina (Brazil) and earned a master's degree in Development Studies with a focus on Social Justice – Gender, Conflict and Human Rights at the International Institute of Social Studies (Holland). She has worked in civil society organizations and international agencies in communications and human rights.
She served as a communications specialist in the Inter-American Commission on Human Rights (IACHR) Press and Communications Office and as a technical advisor for the Environmental and Social Defense Association (AEDAS) in Minas Gerais, Brazil. Tamara has experience developing and implementing communications strategies, designing social media campaigns, press relations, content production, and implementing participatory research methodologies.
She is the author of publications in academic journals and books. Languages: Spanish, Portuguese, English, and French.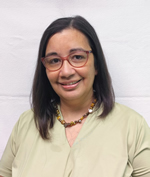 Martiza Rojas – Monitoring and Evaluation Specialist
Maritza Rojas of Costa Rica holds an undergraduate degree in psychology and a master's degree in program evaluation and project development from Universidad de Costa Rica. She is currently pursuing her doctorate at the Instituto Centroamericano de Administración Pública (ICAP).
She has worked as the Director of Social Development in the Municipality of Escazú, Costa Rica. In the past few years, she also has completed national and international consultancies on organization evaluation and monitoring at entities such as FLACSO Costa Rica, the UNDP, UNICEF, UN Women and public institutions in Costa Rica. She is a specialist on issues of gender equality and has published several studies on evaluation and the gender perspective.
Ms. Rojas has taught at Universidad Nacional de Costa Rica and ICAP and is currently an instructor of monitoring and evaluation at the Universidad de Costa Rica's School of Public Administration and Graduate Program in Evaluation.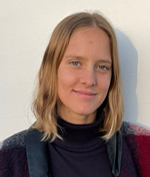 Manuela Romani – Researcher
Argentina. Lawyer (National University of Mar del Plata). Diploma in Equality and Non-Discrimination (University of Buenos Aires) and in Economic, Social and Cultural Rights (University of Buenos Aires). She worked as an intern at the Inter-American Commission on Human Rights (IACHR).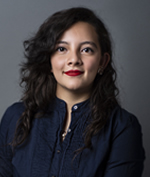 Ana Guzmán – Digital Communications Coordinator
Mexican. Journalist and transmedia communicator, with a focus on citizen security and criminal justice from a human rights approach and a differentiated approach. He studied Communication Sciences with a focus on journalism, at the School of Political and Social Sciences, UNAM. She believes in and writes from new journalistic narratives for access to justice and media advocacy based on storytelling and specialized coverage from a human rights approach, differentiated perspective, feminisms, and an understanding of disabilities and people in situations of social vulnerability. She has taught transmedia narratives as an adjunct professor at the FCPyS of the National Autonomous University of Mexico and in the second edition of the Certificate in Journalism and Communication for Justice UNAM.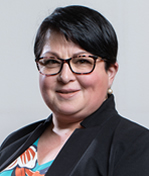 Sandra Araneda Jofré – Technology, Media and Events Executive Coordinator
Chilean, Bilingual Executive Secretary. Graduated from the University of Chile in Web Technology and Content Management System. She has specialized in Web Page Development, Internet and HTML Applications and Graphic Design.
She worked at the University of Santiago de Chile, from January 1990 to December 2002, serving as Secretary of Direction in the areas of Communications Management, Radio USACH, Prorrectoría, Campus Administration Management, Finance Management.
In 2017, she took over as JSCA's Events Coordinator.
CONSULTANTS