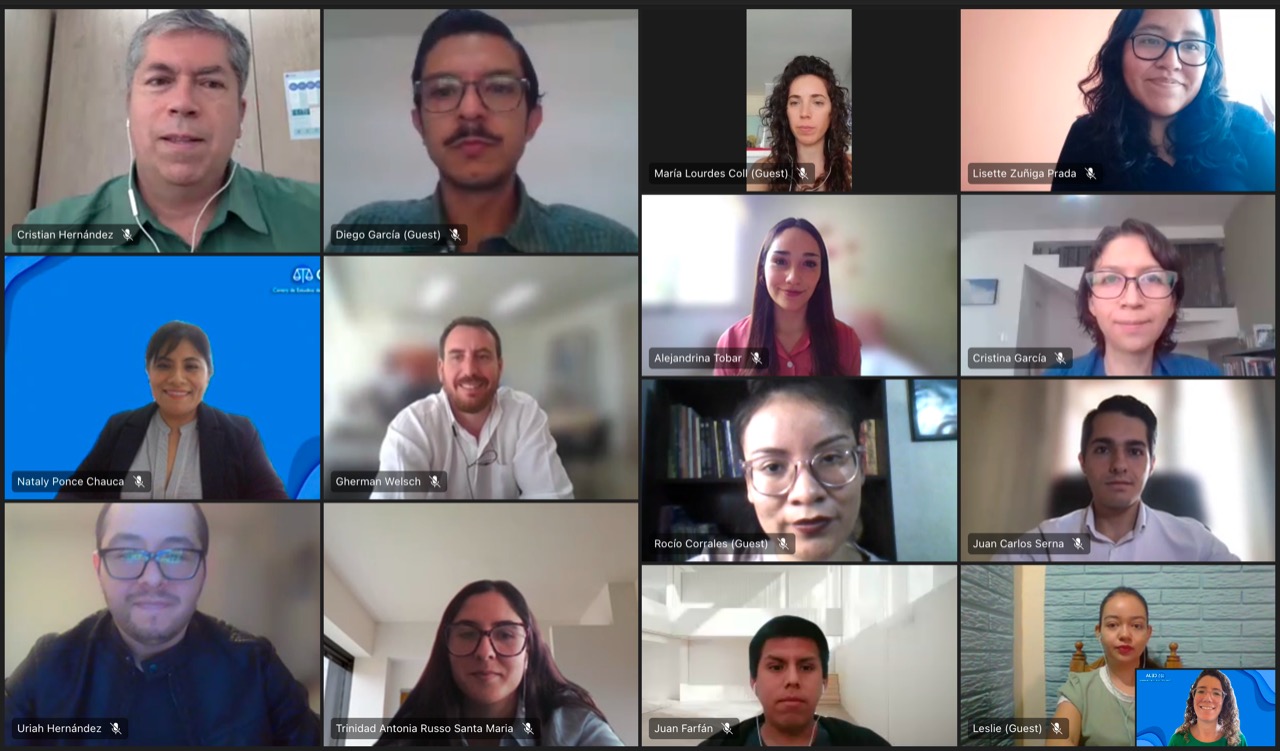 The Justice Studies Center of the Americas (JSCA) welcomes the 12 interns from Latin America who begin their collaboration with JSCA today.  The students and young professionals selected come from Argentina, Bolivia, Chile, El Salvador, Mexico and Peru.
The Internship Program is an opportunity for young professionals and students to acquire knowledge and develop professionally in the field of justice in an organization of the inter-American system.
JSCA welcomes the new interns and wishes them success in this important stage of their professional training that they are beginning today.
JSCA thanks each of the applicants who considered JSCA for their internship.
The Justice Studies Center of the Americas (JSCA) is an intergovernmental agency of the Inter-American System with technical and operational autonomy, created by the OAS General Assembly in 1999, whose mission is to support the processes of reform and modernization of justice systems in the Americas.
JSCA provides technical assistance to governments, judiciaries, prosecutors' offices and other justice institutions; prepares technical studies and generates empirical evidence; facilitates cooperation processes at the regional level; and provides specialized training to justice policymakers and operators in the countries of the Americas.