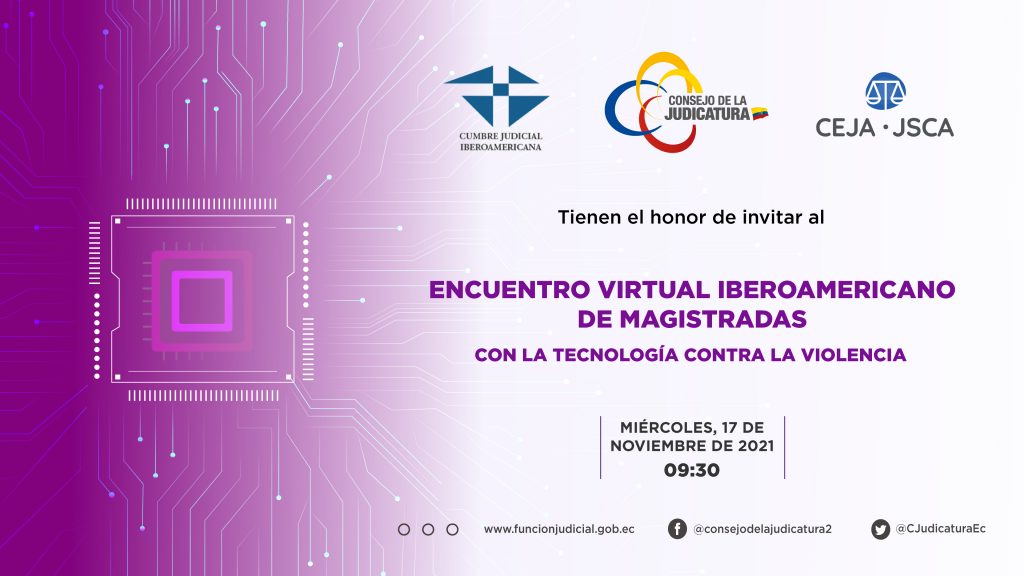 The Justice Studies Center of the Americas (JSCA), Ecuadorian Judiciary Council and the Ibero-American Judicial Summit will hold a Virtual Meeting of Judges with Technology against Violence on Wednesday, November 17
The virtual meeting will begin at 9:30 a.m. (Ecuador). Its purpose is to highlight the actions undertaken by various judges in Ibero-America to protect rights through effective use of new technologies.

The activity will feature the participation of Dr. Teresa Féria, a justice on Portugal's Supreme Court, Dr. María del Carmen Maldonado, the President of the Ecuadorian Judicial Council, and JSCA researcher Dr. Laura Cora.
Click here to register for the event.