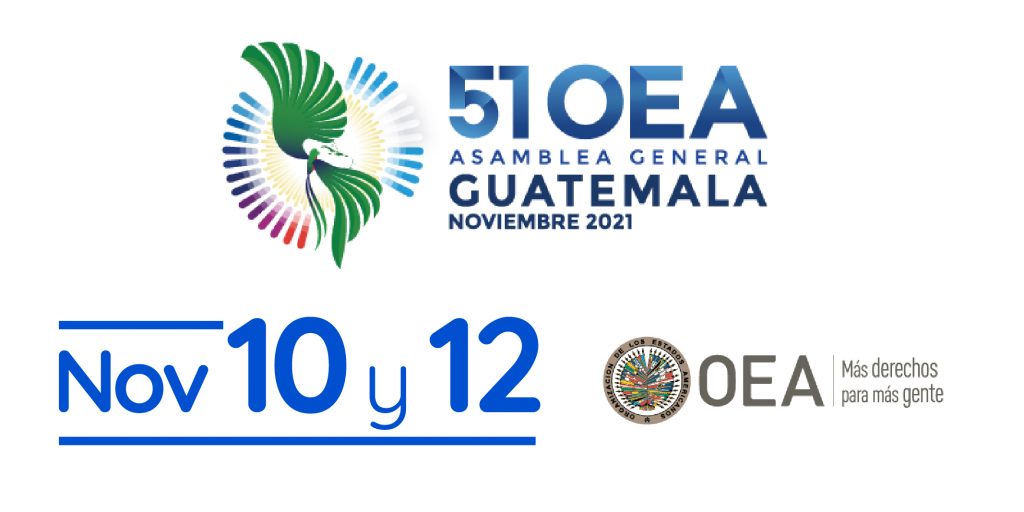 On Friday, Jenny Willier Murphy of the United States was reelected to the JSCA Board of Directors during the Third Plenary Session of the 51st General Assembly of the Organization of American States (OAS). A new Board member, Nadia Franco Bazán of Panama, was also selected.
Both attorneys will serve on the JSCA Board of Directors for a three-year term.
The meeting, which was held virtually from November 10 through November 12 under the slogan "For a Renewed America," was hosted by Guatemala.

Various topics ranging from economics to the election of new members of decentralized and autonomous OAS agencies were discussed at the meeting.
JSCA Executive Director Jaime Arellano participated in the entire event.
Click here for more information about the 51st OAS General Assembly, including the schedule and other important information.
Finally, we note that the General Assembly was broadcast live with interpreting in Spanish, English, French and Portuguese via its website https://cutt.ly/3R7NE7K, Facebook page https://cutt.ly/nR7NIyc, and YouTube channel https://cutt.ly/CR7NPLL.